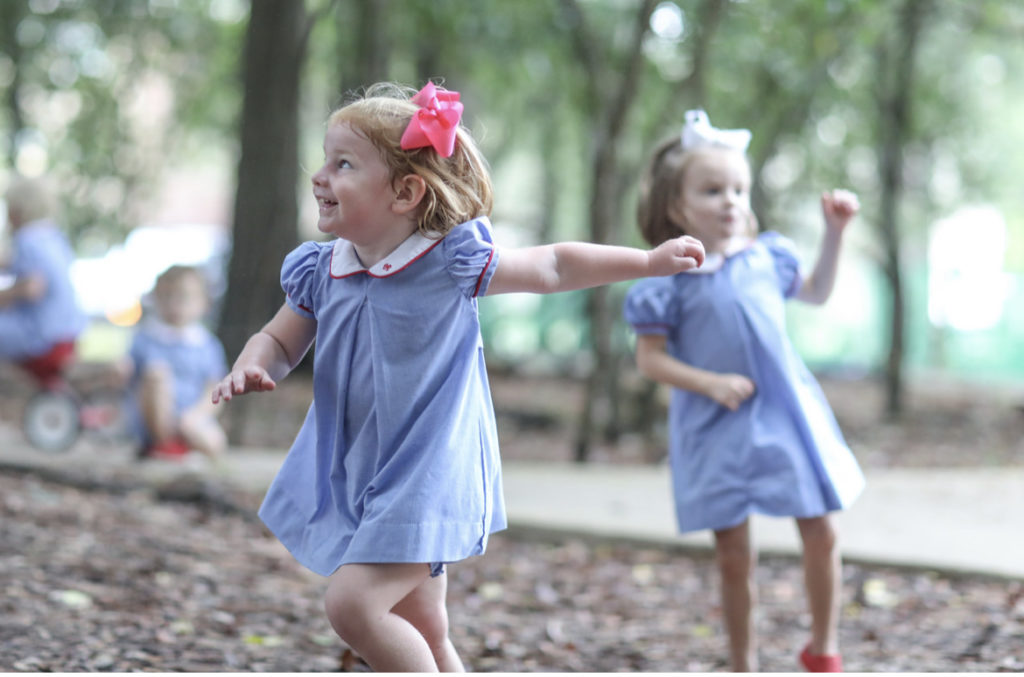 The vision of The Early Education Center at St. Paul's Episcopal Church is to provide a program that nurtures the whole child: body, mind and spirit. Throughout our day we celebrate each child as a strong, curious, capable, unique creation of God. We strive to honor a spirit of inquiry and the joy of discovery inherent in all children. The EEC is a place of
JOY
where
trust
and
respect
are essential because we know that
relationships
are the foundation of learning. We recognize that the preschool years are a critical time to support a family's transition to school, begin building relationships, and create a sense of belonging within our EEC
community.
Nurturing, supportive, warm, inviting environments provide an ideal setting for establishing a love of God, of people and of learning that will set a foundation of security and success for years to come.
Our teachers, therapists and administrative staff members combine a deep love for our Tiny Saints with a devotion to age-appropriate instruction. Our passion is to offer a well-balanced variety of experiences, which stimulate creativity, instill a strong academic foundation and provide an opportunity for self-exploration. Children learn and play in classrooms that are spacious, bright and colorful and generously supplied with curricular material, age-appropriate toys and tools for creative learning. Music, Drama, Christian Education, Motor Movement and Art classes are taught by talented enrichment teachers and are held in dedicated classrooms that provide multisensory learning opportunities.
Our Outdoor Classroom is a crucial part of our program because we believe (and child development research confirms) that in order to nurture the whole child we must acknowledge that children's learning is constant and rooted in
PLAY
. The Outdoor Classroom provides children with opportunities to embrace their wonder of the natural world and to engage in experiences that are personally meaningful to them. We seek opportunities to encounter and explore nature together as children lead us with their curiosity and drive to explore and discover.
We hope you'll visit soon and join us in embracing the curiosity and wisdom of childhood!